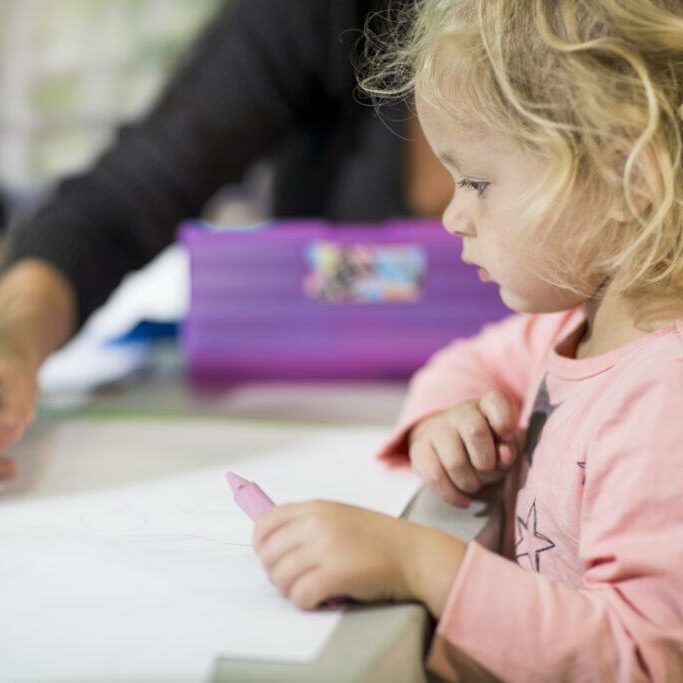 The mission of Cheerful Home is to help at-risk, low-income children to learn and grow through an enriching and stimulating learning environment. We are committed to providing an educational curriculum emphasizing skills appropriate to the developmental level of each child. With this in mind, our curriculum focuses on the individual child according to the child's rate of development. Each child receives personal assistance to reach their developmental milestones in the domains of: cognitive, language, social-emotional, aesthetic and physical development.
We Beleive In Active Learning
Our curriculum emphasizes active learning. We encourage children to be actively involved in the learning process, and to experience a multitude of developmentally appropriate activities and materials. We pursue their interests in the context of their lives, their community, and the world. Active learning is used in all the following areas:
Cognitive Development
The staff provide creative activities, discussions, and verbal interactions that help stimulate the analytical thought process. This includes logical thinking (ex: comparing and measuring), thinking symbolically (ex: using a banana as a phone), and problem solving.
Language Development
Teachers provide developmentally appropriate activities to foster good listening, speaking, reading and writing skills. This includes teaching children how to hold a crayon or pencil, listen to a story, tell a story with pictures, recognize letters, write their names, recognize words, and begin to read.
Social-Emotional Development
Staff encourages and fosters acceptable social skills through play-based activities, role modeling, and the structure of our program. The staff interacts frequently with the children to express respect and affection by smiling, holding, and having meaningful conversations with the children. The children's feelings and thoughts are honored by the staff. Staff recognizes and praises prosocial behaviors such as cooperation, helping, taking turns, and talking to solve problems.
Aesthetic Development
The staff provides the children, nurtures their appreciation of, and encourages their participation in art, nature, music, and fine arts experiences. Aesthetics is finding new ways of seeing and perceiving the world around us.  It is the study of the mind and emotions in relation to the sense of beauty, ugly, sublime, etc.
Physical Development
Teachers and staff assist the children to learn and accomplish large and small muscle coordination through play-based activities that foster and stimulate physical awareness and esteem. Physical development includes both fine motor skills (ex: cutting, lacing, sorting) and gross motor skills (ex: jumping, running and climbing).