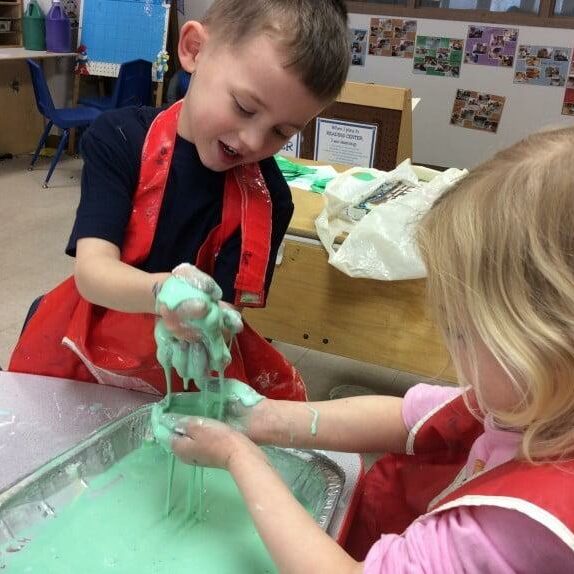 Founded In 1886, We're The Oldest Licensed Daycare In Illinois
Cheerful Home Child Care & Early Learning Center was founded in 1886 because Cornelia Collins and a few volunteers saw the need for day care services in our community while witnessing dozens of children being left alone to care for themselves while their mothers were working. They wanted to provide a "home setting" where these children could learn skills and have the encouragement they needed. Their very forward thinking placed emphasis on education, independence skills, and social skills. While Miss Mary McDowell assisted with this endeavor, she spoke of it as a "cheerful home", and the name stuck.
Cheerful Home - A Significant Part Of The Quincy Community
Since 1886, Cheerful Home has been a significant part of the Quincy community, providing needed childcare and preschool education for area children. Cheerful Home, a 501(c)(3) non-profit organization, is the oldest licensed child care facility in Illinois (and the fifteenth oldest in the nation). Throughout our history, Cheerful Home has responded to our community by continuously expanding, creating and revising our facility, curriculum, and teaching methods to meet the needs of the families and community we serve.
1886 – Founded by Miss Cornelia Collins (oldest licensed day care in Illinois, 15th oldest in the nation). Founders sought guidance from Hull House in Chicago, IL
1902 – Cheerful Home established first kindergarten in Quincy. First permanent location at 421 Jersey, donated by Mr. Lorenzo Bull
1935 – Present facility built at 315 South 5th Street with national publicity stressing advanced ideas of education for pre-kindergarten children, funds bequeathed by Mary Bull
1967 – Addition of gymnasium and offices
1967 – Addition of gymnasium and offices
1975 – Established Outreach Family Support Program
1986 – Opening of the infant/toddler care center
1990 – Opening of school age satellite, later consolidated into the main campus
1998 – First nationally accredited child care center in Quincy
2010 – Achieved Illinois Quality Rating Scale level 3